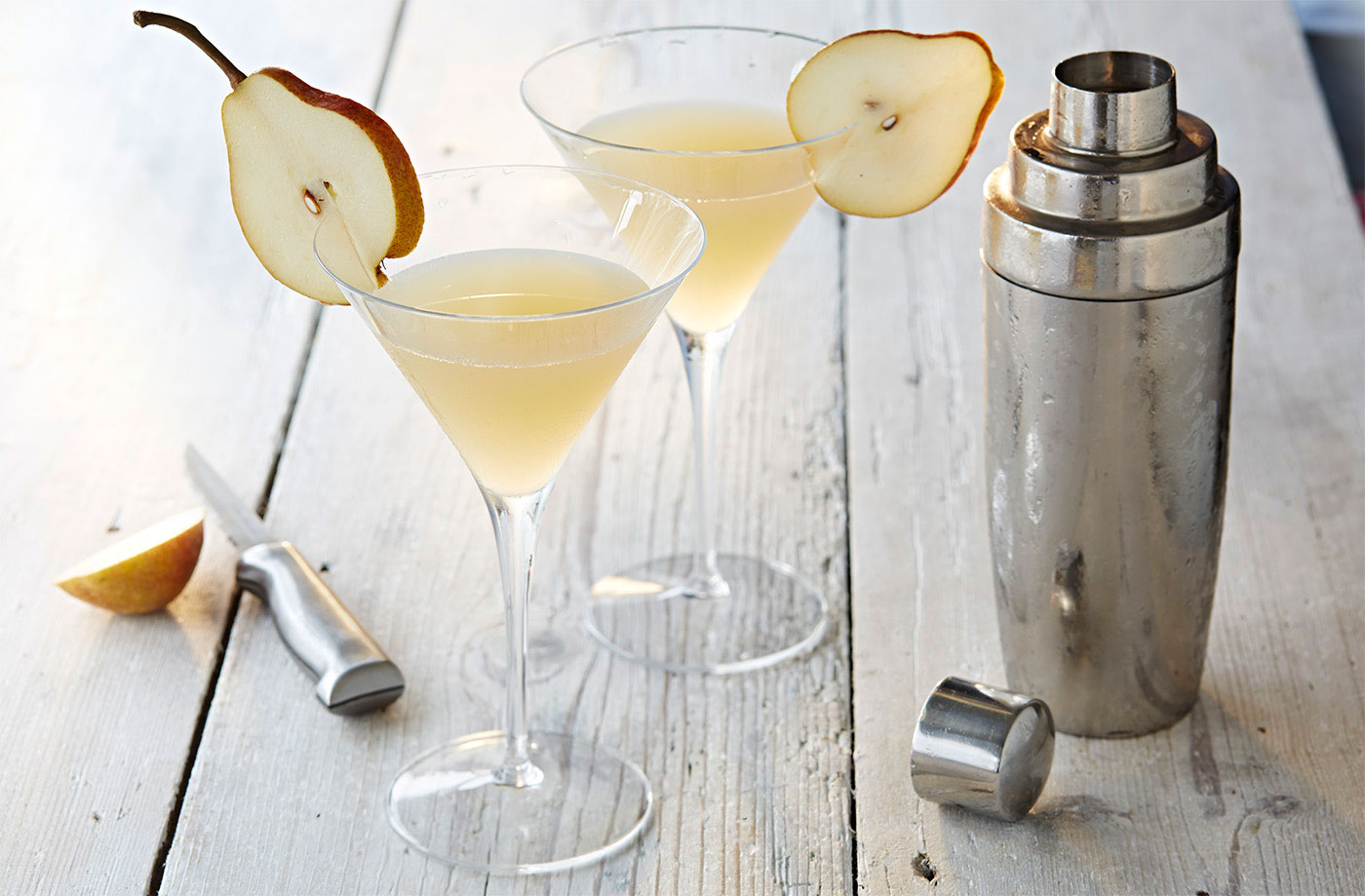 LIQUID GOLD'S CHRISTMAS PEAR PROSECCO
Published:
Celebrate Christmas in style this year with this delicious and refreshing Christmas Pear Prosecco cocktail .

4.7 stars based on 40 reviews
Prep time:
Total time:
Yield: 1 100ml glass (1 serving)

Serving size: 1 tall glass
Calories per serving: 115 cal

Ingredients:
Caster Sugar: 1 tablespoon
Ground Cinnamon: ½ Teaspoon
Ginger syrup: 1 Tablespoon
Pear Juice: 50ml
Chilled Prosecco: 50ml
Stem Ginger: 1 slice
...
Directions:

1. Decorate the rim of a Champagne flute by dipping it in a saucer of water then into a dish of one tablespoon caster sugar mixed with half a teaspoon of ground cinnamon.
2. Add one tablespoon of ginger syrup from a jar of stem ginger into the glass then top with equal quantities of pear juice and Prosecco, garnish with a slice of stem ginger.