Italian white sparkling wine, generally a dry or extra dry wine.
It is made from Glera grapes, formerly known also as Prosecco, but other grape varieties such as Bianchetta Trevigiana may be included.
Prosecco DOC ELEGANT
Liquid Gold's PROSECCO DOC ELEGANT makes a statement with its striking metallic bottles – available in an array of colours. Created for the global luxury & fashion markets – which accept nothing but the best – Liquid Gold is guaranteed to get the party started. The distinctive flavour of Liquid Gold Prosecco is due to the select ingredients which release an aromatic and fruity bouquet, making an ideal drink to serve as an aperitif.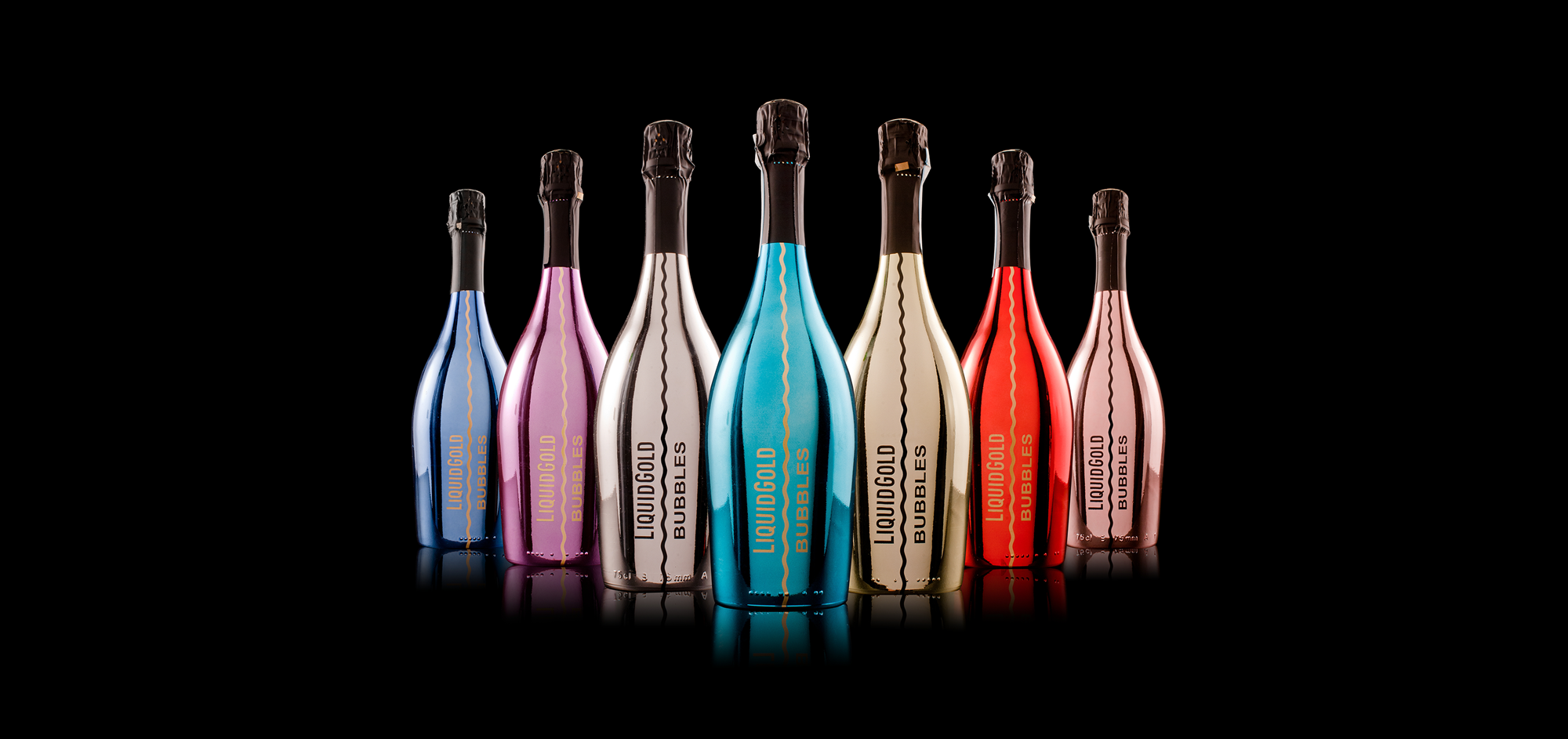 DOC Treviso Spumante Brut
Order the fine DOC Treviso Spumante Brut
in classic bottles or the striking
metallic colourways: aqua, red, silver,
gold, blue and pink.