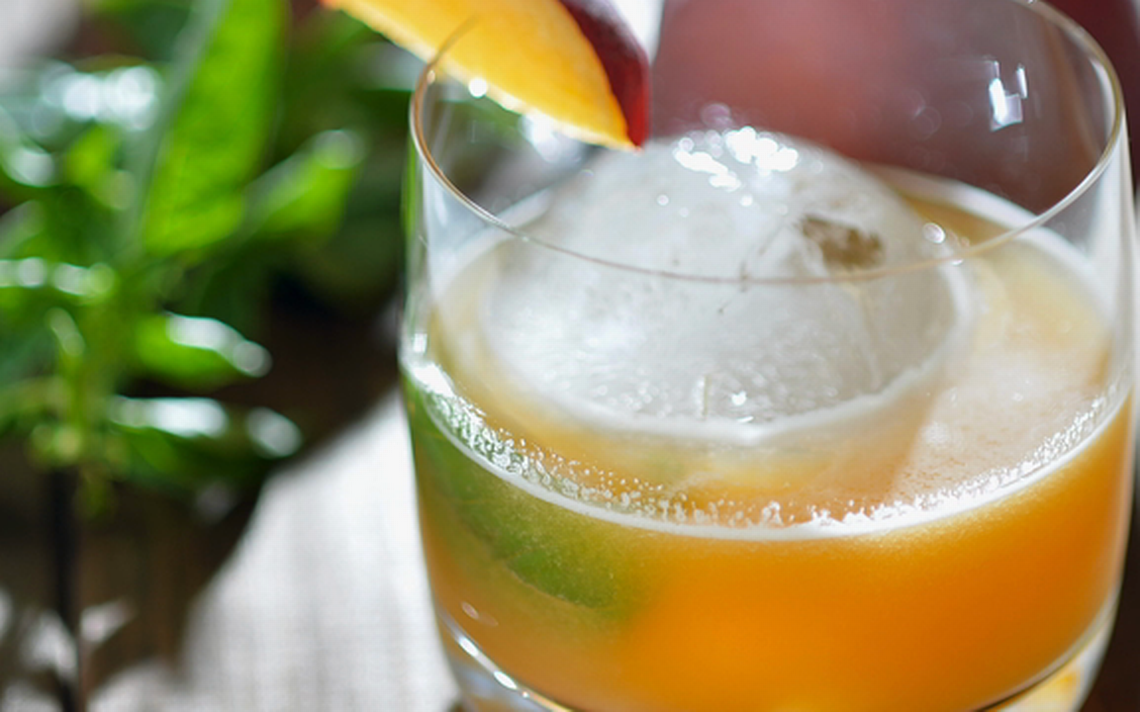 LIQUID GOLD'S NECTARINI
Published:
This refreshing prosecco cocktail is made with fresh nectarines and is a great addition to any cocktail party.
4.1 stars based on 40 reviews
Prep time:
Total time:
Yield: 1 100ml glass (1 serving)

Serving size: 1 tall glass

Calories per serving: 110 cal

Ingredients:
Nectarines: 3
Chilled prosecco: 70ml
...
Directions:

1. Peel nectarines, cut them up and, using a fine mesh sieve, push through all the liquid. Do this for all nectarines until you end up with a bowl of finely sieved nectarine puree.
2. Using a spoon, spoon a big dollop into the bottom of your glass so it should be 1/3 nectarine puree and 2/3 prosecco.
3. Carefully top with prosecco making sure it doesn't over fizz.
4. Sieving the nectarines through a fine mesh is the most important part, in order to get the freshest puree which makes the Nectarini so delicious.