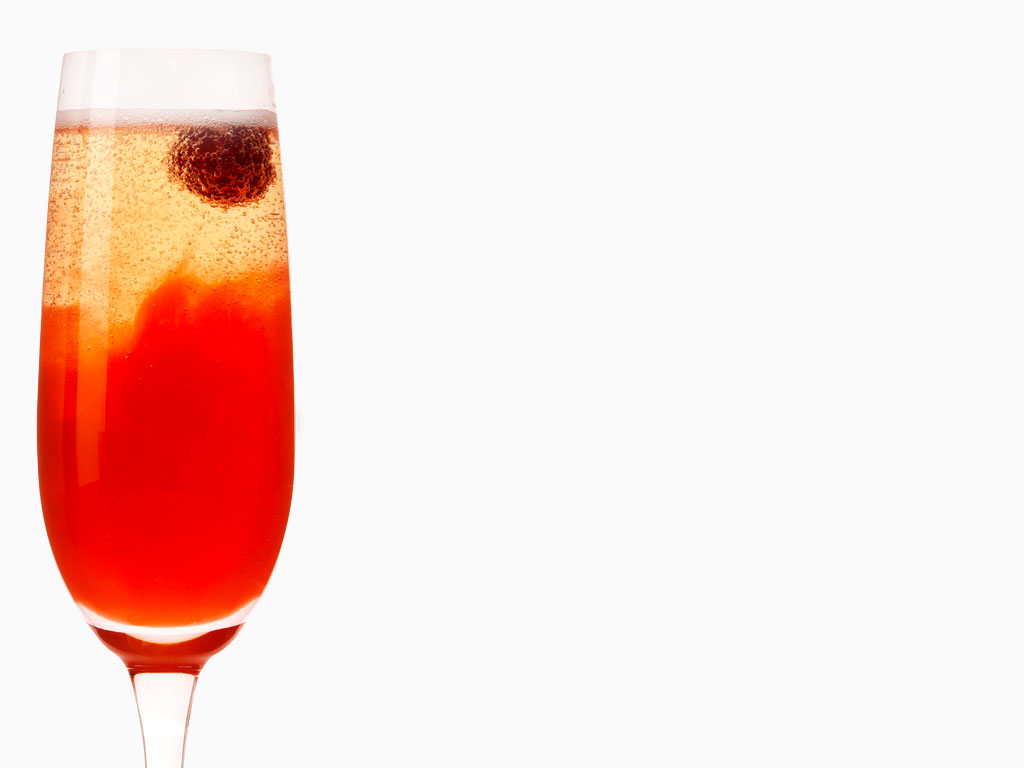 LIQUID GOLD'S RASPBERRY PROSECCO BELLINI
Published:
This low calorie raspberry prosecco bellini is made with raspberry liquer, a touch of basil and premium prosecco.
4.8 stars based on 40 reviews
Prep time:
Total time:
Yield: 1 100ml glass (1 serving)
Serving size: 1 tall glass
Calories per serving: 105 cal

Ingredients:
Fresh Basil: 1 Sprig
Raspberry liqueur: 20ml
Chilled prosecco: 80ml
...
Directions:

1. Pour one part Raspberry liqueur into a champagne flute then add one sprig of fresh basil.
2. Top with four parts Prosecco and serve.