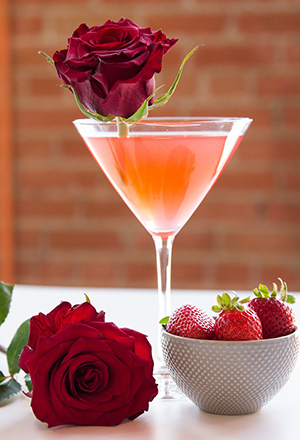 LIQUID GOLD'S ROSE-ECCO by Sophie Dahl
Published:
Invented by Sophie Dahl, this sophisticated prosecco and rose syrup cocktail is the perfect drink to serve at any dinner party.
4.2 stars based on 40 reviews
Prep time:
Total time:
Yield: 1 100ml glass (1 serving)
Serving size: 1 tall glass
Calories per serving: 75 cal

Ingredients:
Rose syrup: 1 teaspoon
Chilled prosecco: 100ml
...
Directions:

1. Fill a glass with 100ml of chilled prosecco.
2. Pour one tablespoon of rose syrup down the inside of the glass so that it slides to the bottom.