CHRISTMAS PROSECCO OFFERS
Choice of colours, fast delivery
Christmas is the perfect time of the year to enjoy a glass of Prosecco with family and friends and toast the festive season in style.
Liquid Gold's premium Prosecco is the perfect bottle of fizz for the Christmas dinner table or to start the night on your work Christmas party.
Liquid Gold Prosecco comes in our distinctive metallic bottles which are sure to add some festive sparkle to the dinner table or you can go for our more traditional green glass bottles.
Popular at this time of the year are Prosecco cocktails and we have some fantastic recipes for you to try out this Christmas including our Christmas Pear and Prosecco cocktail and our refreshing Bellinis.
Celebrating Christmas in style with Liquid Gold just got even better with our fantastic Prosecco offer. Buy two bottles of our premium Italian Prosecco in our festive Christmas bottles and get a light up bottle of vodka for free! A saving of £30.00.
Whether you're looking for the perfect Christmas gift for a Prosecco lover or you just want to stock up for the festive period, our great Prosecco offer along with a bottle of vodka is the perfect way to celebrate Christmas with family and friends.
Prosecco & Vodka for Christmas
2 Prosecco Metallic Bottles plus 1 of Vodka
Was £80.50 – SAVE £30.00!

Exclusive Christmas Prosecco Offer – Enjoy 2 Bottles of our quality Prosecco DOC in our signature Metallic bottles (75cl each) plus 1 Bottle of Italian distilled Vodka (70cl)

Free Bottle Lighting

Make your bottle shine with our complimentary LED bottle lights. Your Vodka bottle will literally glow in your  choice of colours.

Select from Aqua, Red, Silver, Gold, Blue and Pink.
Christmas Comes Early
6 Metallic Bottles for the price of 3
RRP £150, SAVE £80

By popular demand, our famous 6 bottle Prosecco offer is back for Christmas.  As we rapidly approach the festivities, why not treat yourself, friends and family to a case of our signature prosecco DOC, in a choice of striking metallic colourways including aqua, red, silver, gold (temporary Out of Stock), blue and pink, packed, shipped and delivered to your door ready for Christmas.

Colours subject to availability.
LIQUID GOLD PROSECCO DOC
Don't be fooled by it's charming good looks.
Liquid Gold Prosecco has a distinctive flavour due to the selective ingredients that release an aromatic and fruity bouquet, yet are dry and elegant by taste making it the ideal drink for an aperitif.
Our Liquid Gold Prosecco DOC is a champion amongst it's peers – winning hands down in a recent independent taste test. Find out who came runners up in the Liquid Gold Prosecco wins Essex Life Blind Taste Test.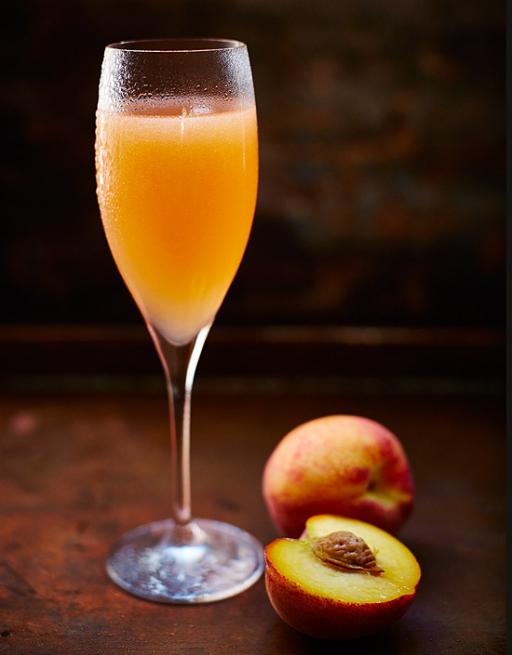 Enjoy our Christmas Prosecco offer in a Cocktail
Invented in Venice, Italy, the Bellini is the perfect aperitif. Traditionally made with peach puree, vodka and prosecco – the perfect way to indulges your friends and family this Christmas.
Find out how to make out Blushing Bellini